Running and running …
Mergers and acquisitions create opportunities for branding. Our newly merged client developed a record-breaking bus battery that outlasts competitors using a safe end eco-friendly technology. But their brand name and identity did not convey any of that.
After thorough study of the technology and analysis of competitive field including brand names and slogans, we developed a range of brand names and helped our client to evaluate our English and Chinese name candidates.
After some internal discussion, the winner "Maratron" "敏创" was chosen. The English name partly reflects the record-breaking mileage of their battery with associations to the marathon, the longest competitive distance. The ending however is not "thon" but "tron", allowing for connotations with technology and electronics, both of which are key topics for our client's business success. The Chinese name is phonetically similar ("MinChuang") but harnesses its strength from the meaning and associations of "敏" – "smart, nimble, swift" and "创" – "create, initiate". With the combined meaning covering topics from "eco-friendliness" to "high-tech".
A smart start for the new brand.
The visual branding took cues from traditional automotive branding with a chrome icon but also allows for a flat brand application with the distinctive dark green lead color. Many eco-friendly brands rely on green to communicate this value, but the majority opts for a light, yellowish friendly green. The Maratron green is strong, vibrant and a bit cold to support the eco-friendliness with a message of performance and technology that is also present in the naming.
Maratron – A battery brand designed to last.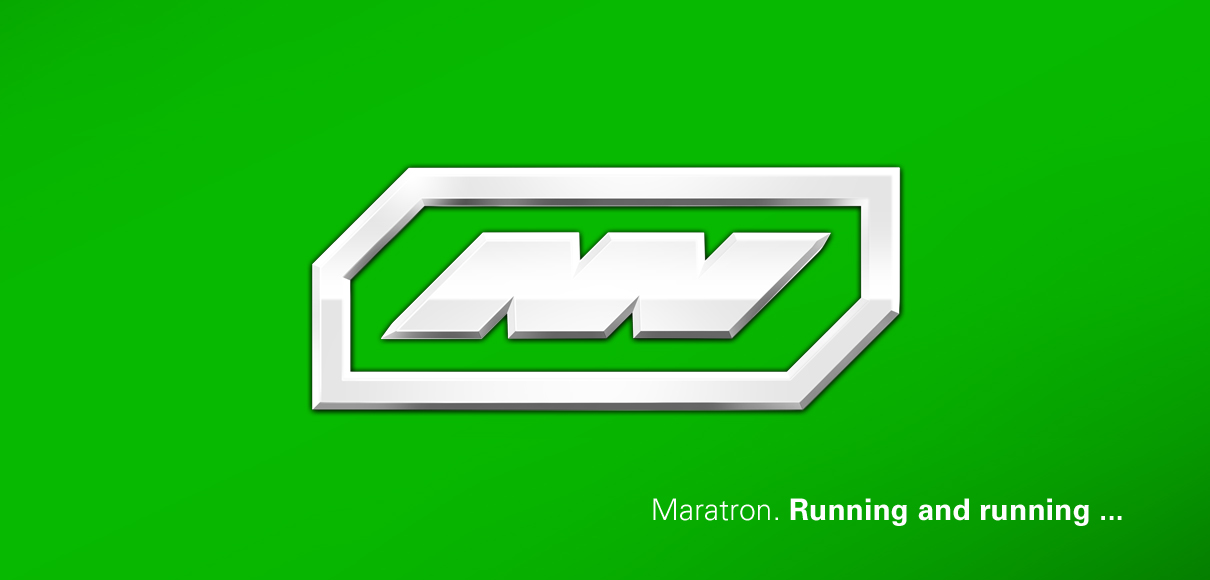 Green Power: Brand identity communicates verbally and visually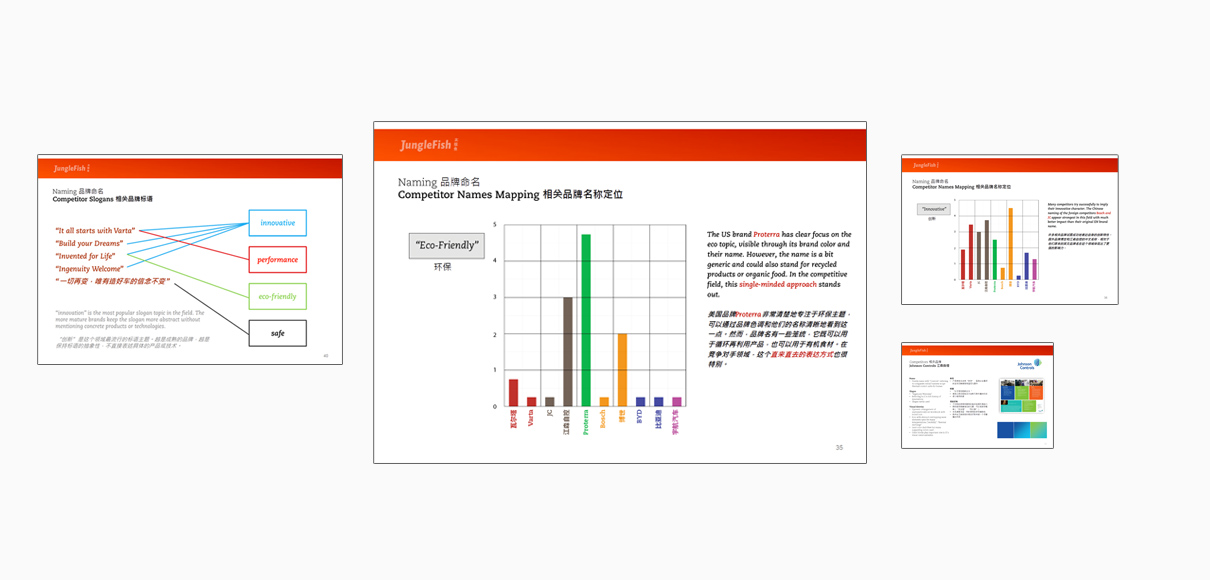 Research: Analysis of brand names, tonalities and slogans in the market with distinction between English and Chinese brand names.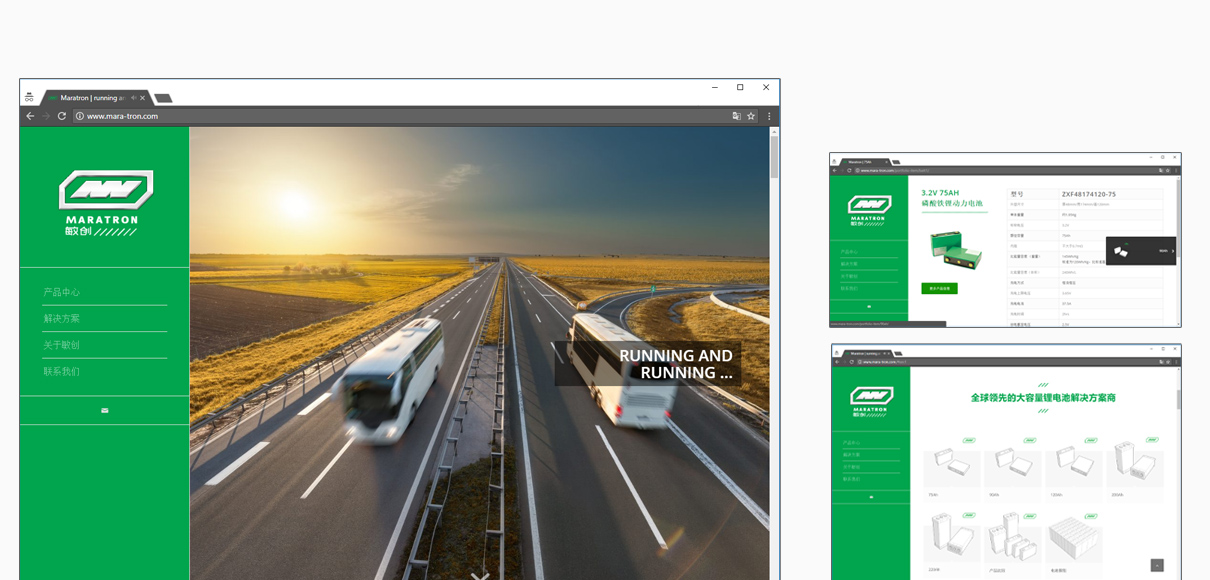 Website: Fully responsive, cross-platform compatible brand website.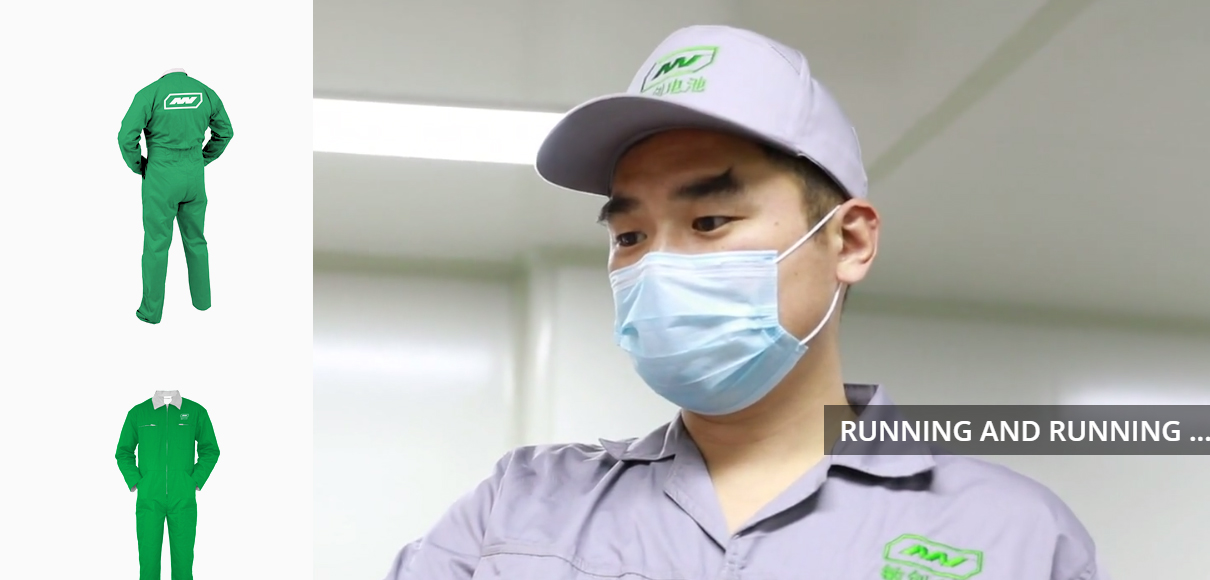 Apparel: Branded uniforms make the brand tangible for the team.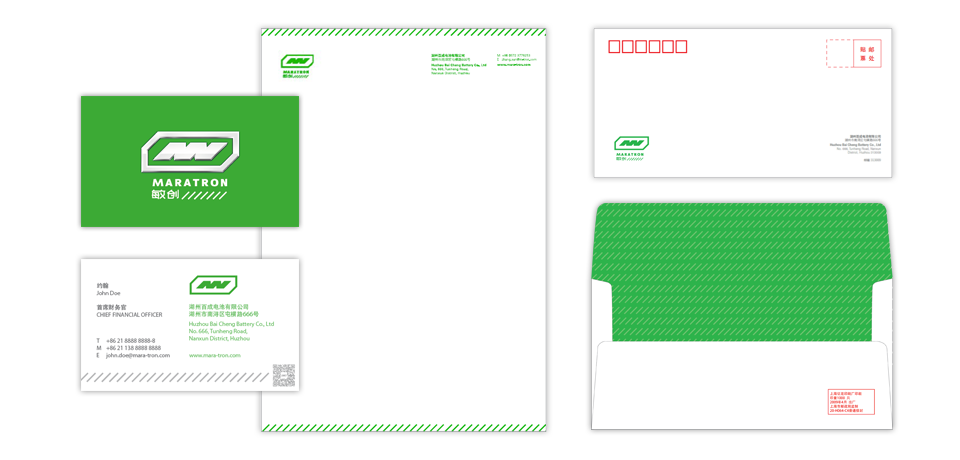 Stationery: Complete set of stationery for business communication. Email signature, PPT template, letter heads with envelope and business cards.